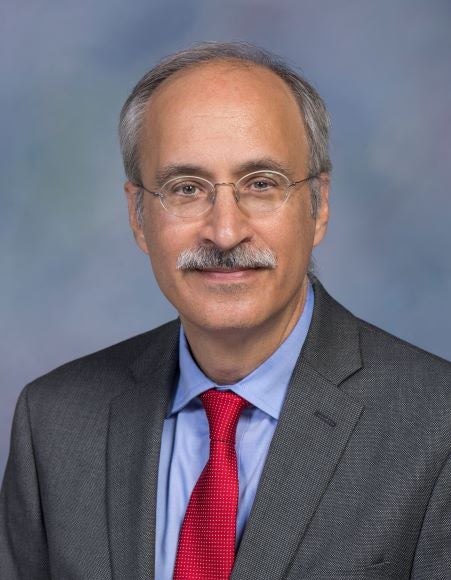 Yousif Shamoo, Ph.D. served as the Vice Provost for Research at Rice University from 2014-2022, overseeing strategic planning for the university research enterprise. As VPR he oversaw a more than 50% growth in sponsored research by expanding the scope and success of scholarship across campus through new programming, improved infrastructure and policies. From 2020-2022, Dr. Shamoo was the principle scientific architect for the university COVID-19 public health strategy, a strategy that was among the most successful in the nation. He was appointed Professor of BioSciences in 2012, and first joined the Rice University faculty in 1998. He served as Rice's Director of the Institute of BioSciences and Bioengineering from 2008-2014, leading the coordination of interdisciplinary research among Rice faculty. He received his Ph.D. degree in Molecular Biophysics and Biochemistry from Yale University in 1988.
Dr. Shamoo's research lab studies the dangerous rise of multi-drug resistant bacteria. With multi-drug resistant bacteria becoming increasingly common in hospitals, antibiotic resistance has threatened to return us to a pre-antibiotic era that would completely undermine modern medicine. His work seeks to elucidate the underlying biophysical principles of adaptation within bacterial populations during protein evolution. His group uses a combination of experimental evolution and biophysical approaches including microfluidics, X-ray crystallography, enzyme kinetics, protein folding, calorimetry and genomics to link changes in protein structure and function to their resulting phenotypes within evolving populations. His lab extends these physicochemical principles to predict the success or failure of specific adaptive alleles undergoing selection. By combining approaches from biophysics, genomics and experimental evolution, his group is able to identify and characterize successful evolutionary trajectories and then link those intermediates to the overall evolutionary trajectory of the bacterial populations.
Dr. Shamoo currently receives research support from the National Institutes of Health and the Department of Defense. He currently serves as a member of the National Institutes of Health Genetic Variation and Evolution Study Section, and also reviews for the National Science Foundation and Department of Defense. He is the recipient of the American Society for Microbiology Distinguished Lecturer award from 2011-2013 and Rice's top teaching award, the George R. Brown Award for Excellence in Teaching in 2015. He also received the George R. Brown Award for Superior Teaching four times since 2009. In 2020, he was named as Ralph and Dorothy Looney Professor.
Office Location
335 Keck Hall
Rice University
6100 Main St
Houston, TX 77005
Email:
Phone:
Vice Provost for Research
Professor of BioSciences
Institute of Biosciences and Bioengineering
Systems, Synthetic, and Physical Biology